Paparazzi Birdfeeder Design Sprint with DXLab Design
Ted, Andrew, and I met at Triangle Startup Weekend this past April to work on Ted's idea: Paparazzi Bird Feeder. We built a foamboard prototype of a birdhouse that senses birds landing on it, takes a picture, and tweets it. We didn't win any awards from the judges (we mostly ignored the business side of things - we just did it for fun). Fortunately, Lance Cassidy at DXLab Design, sponsors of TSW, liked us and our idea enough to offer us a free day-long design sprint.
The sprint was modeled after Google Venture's design sprint but condensed into a day. I won't get into the details of it here, but basically it's a method for everyone involved to understand what needs to be focused on, and to create an actionable prototype that can be shown to potential customers.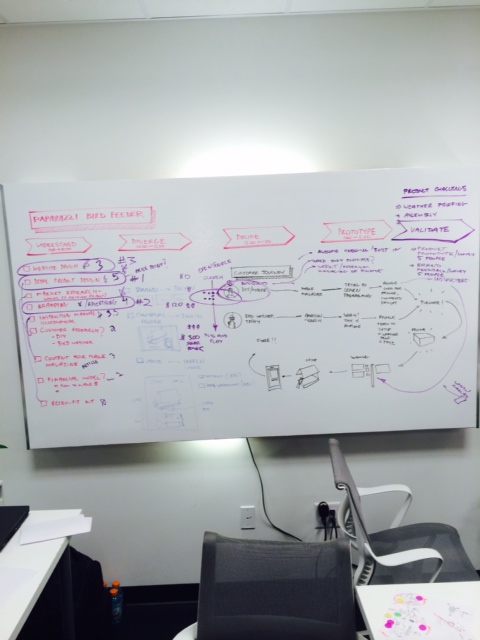 We met once in person to work on the birdfeeder after the startup weekend, and emailed back and forth every once in awhile. Going into our time with DXLab, we figured the most important parts for us to focus on would be the product design (and how to do it affordably), and market positioning. We didn't spend much time on the pricing aspect, and we discussed market positioning. We spent the majority of the time on product design and branding. Here's what we got:
Votes on the higher fidelity logo possibilities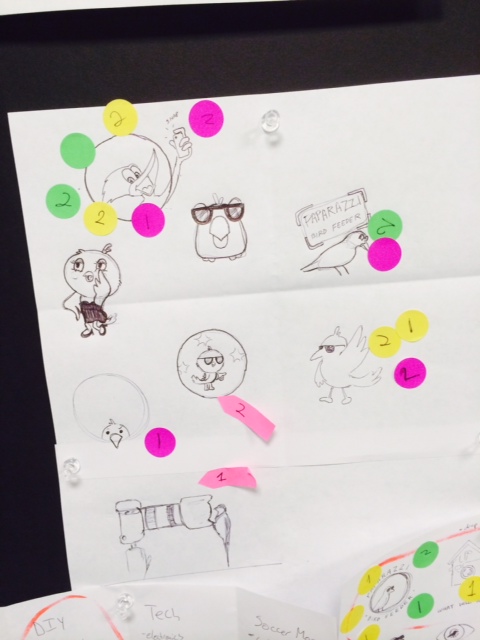 Some of the many product designs that we voted on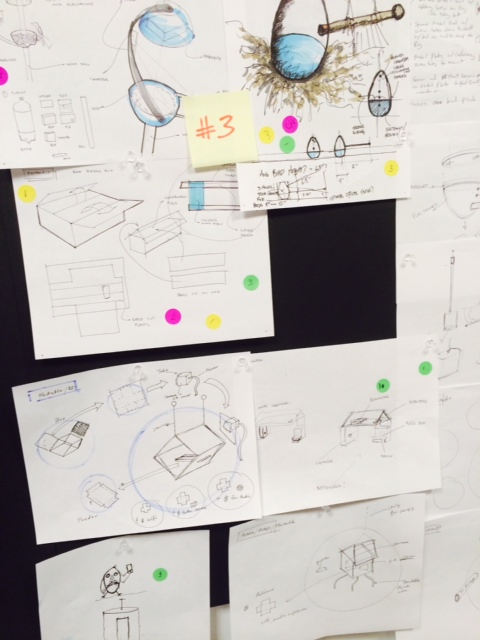 Final logo, awesome: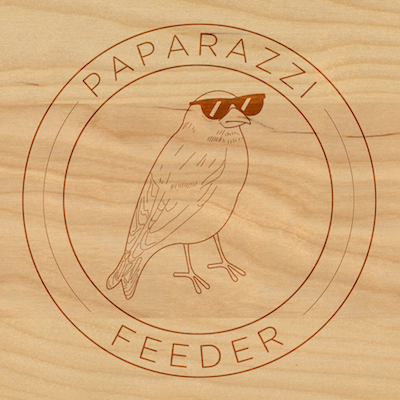 Final product design mockup to show potential customers: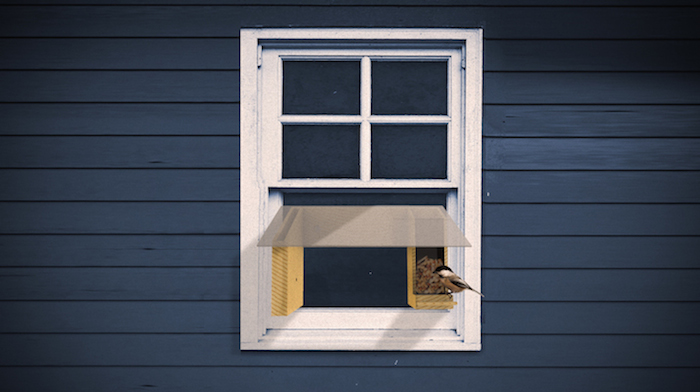 I could go into all kind of detail about our time over at HQ Raleigh with those guys, but at the end of the day we got the help and motivation we needed to continue working on Paparazzi Bird Feeder in our spare time. It was incredible working with ~10 of the folks at DXLabs who were so talented. I've never been around such a creative team before. It was well worth the time to go work with them, even if it wasn't for the designs we got as a result.